This morning, Hawaiian Dredging began repairs on the leak we have had  in 909 over the last several years.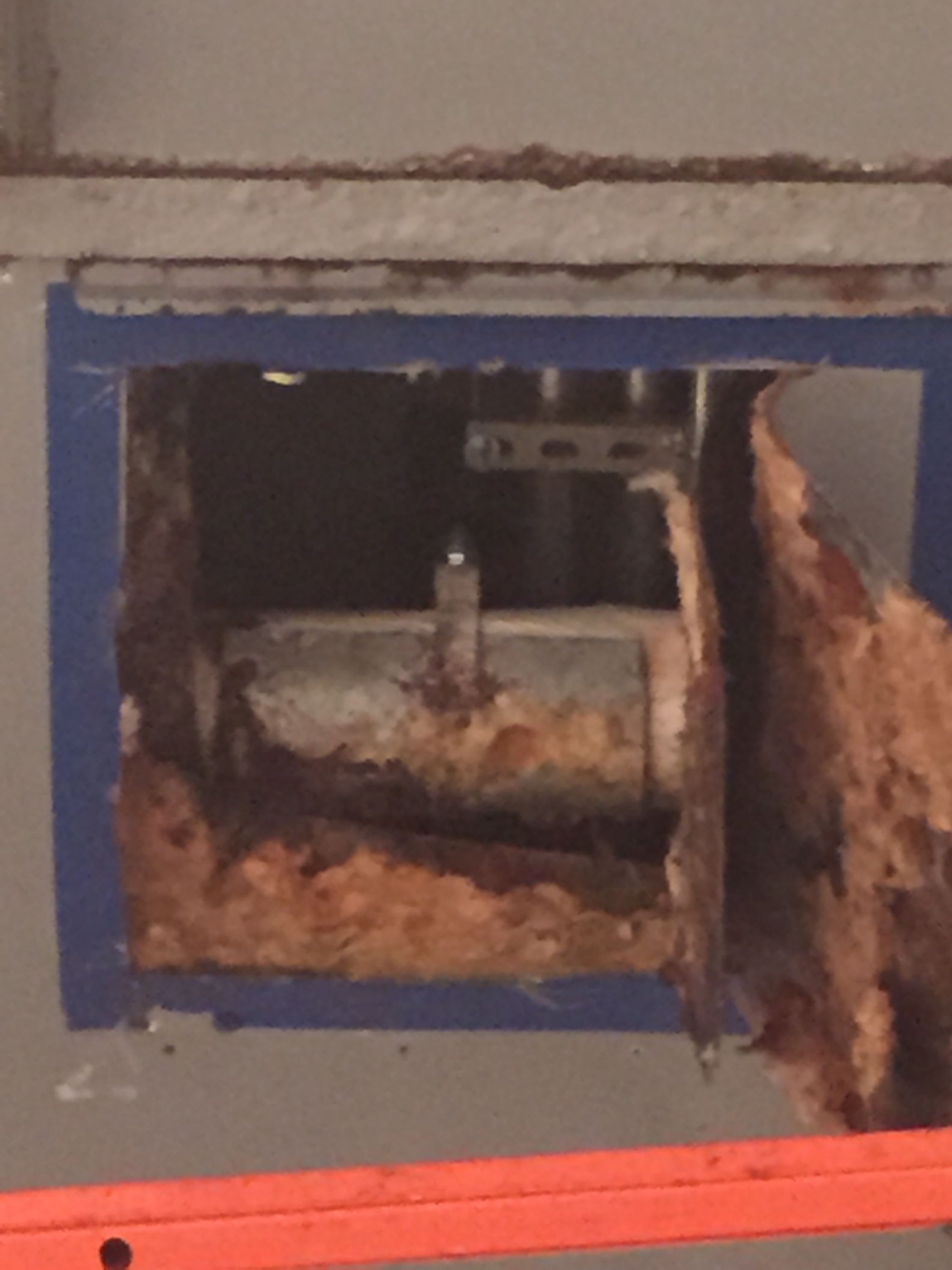 After attempting to run a camera into a light fixture, they eventually had to cut a hole in the far corner panel that exhibited the signs of the most rust and from where much of the leaking had originated. This is likely the source of the leak in the women's bathroom as well.
What they discovered was a hole in the insulation surrounding a cold water pipe. It appears there may have been a nick in the interior wrap which allowed condensation to form and drip onto the panel and pool.
There is significant corrosion on top of the panel but it seems fairly cosmetic.
Yesterday, Hawaiian Dredging also ran a camera down the sewer line to more precisely locate the blockage. They have since located where the blockage lies and will excavate the asphalt over the clean out which was buried when Waimanu street was repaved.  These repairs should be complete by the end of June. After that, we can concentrate on re plumbing the main building.
More info to follow.