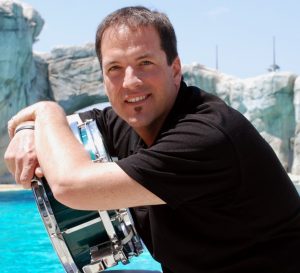 Aloha! As the summer draws to a close, I would like to share with you some updates on various issues that our union faces.
Legislative Items
Local 677, along with our entertainment coalition members SAG/AFTRA Hawaii, IATSE Local 665, and Hawaii Teamsters & Allied Workers Local 996, had a role in addressing several issues important to musicians that were presented during the 2017 legislative session.
HB 423 – We successfully lobbied the State Legislature to extend the State's Film Production Income Tax Credit through 2024. This also applies not only to monies spent during the production phases of a project, but also to the post-production, which includes scoring and recording. The bill passed and was signed into law by Governor Ige in July.
HB 347 – Our coalition, along with the State AFL-CIO, were opposed to HB 347 and the companion bill SB 345. These bills were related to employment security; specifically definitions within the state statutes dealing with independent contractors. They were put forth in direct relation to a case on Maui involving a musician who was deemed to have been mis-classified as an independent contractor by a production company. The case was challenged in court and the employer prevailed. This emboldened the production company to pursue legislation that would further codify the status of musicians as independent contractors. Given there was a musician at the core of these bills, I was asked to deliver testimony, which I did at several hearings. We were successful in deferring both bills indefinitely, however, this issue may once again arise in future sessions.
Blaisdell Renovations – This is an issue that will have a direct effect on the HSO, HOT, and the Ballet. The City Council held several hearings over the summer to talk about proposed plans for renovations to the entire Blaisdell campus, including the Concert Hall. The issue is still ongoing and we will be paying close attention to how the plans proceed. We are very concerned about any renovations that would displace the anchor tenants, especially the Symphony, as any prolonged displacement would likely have catastrophic consequences for the musicians. Several musicians have turned out to voice their opinions at City Council meetings, which is crucial. On a positive note, this issue has the potential to encourage all three local arts groups to band together and present a unified voice, so their concerns are heard. The next hearing is scheduled for November. I encourage any interested musicians to contact the members of the Orchestra Committee and get involved.
Legislative Committee – I would like to extend an invitation to our members who wish to join the Local 677 Legislative Committee. We have drafts ready for consideration relating to talent agency regulation and employment status for performers. Ideally, these will be run through a committee, presented at talk story sessions, and be prepared for presentation to a sponsor(s) at the Legislature. This is an excellent opportunity to make things better for your fellow musicians and future generations of performers. Any interested musicians should contact me directly at pres@musicianshawaii.com.
Musical Theatre Musicians, Diamond Head Theater
As we enter the Fall of 2017, more than a year after beginning negotiations, the musicians who perform at Diamond Head Theatre are still without a contract. Live musicians accompanying the productions have been a tradition at DHT, ever since the days when it was called the Honolulu Community Theatre.
While the theatre was still fledgling, the musicians were willing to keep their wages fixed to help stabilize the organization, as they had a shared desire to see the theatre succeed. According to the then-president Michael Largarticha, this desire was reaffirmed in the early 2000s when he discussed plans for a new theatre with the theatre's Artistic Director. The musicians again agreed to keep their wages the same.
Over the last decade or so, the theatre has enjoyed substantial growth, thanks in part to the musicians who help bring the productions to life. The shows are regularly sold out before rehearsals begin, while contributions and grants make up roughly two-thirds of the theatre's total revenues. The theatre is also in the midst of a capital campaign, which has enabled them to take in annual gross receipts surpassing $4.5 million in 2014.
As these revenues have grown, so have administrative budgets and director salaries, averaging 5-6% a year growth over the last decade. The musicians and cast members who make these productions have not seen a raise since the early 1990s. It was time to address this disparity, as the burden was not being borne equally.
After more than 25 years of stagnant wages, management initially offered the musicians a $2 per service raise (roughly 3%) in the first year. In subsequent negotiations, they have since proposed higher increases, but not at the rate the musicians and negotiating team deem acceptable. We are still in discussion concerning the rate and other issues.
While some progress has been made, negotiations have been slow since the spring. Management has retained legal counsel and many issues that were thought to have been resolved were revisited at management's insistence. To date, the musicians have opted to play and talk, however this may change as rumors have been circulating about DHT planning to use a tape for their annual holiday production — something that has not happened in over 30 years. This is a serious posture from management and all musicians need to take this seriously.
In your service,
Steve
From the Fall 2017 issue, Ke Ola O Na Mele