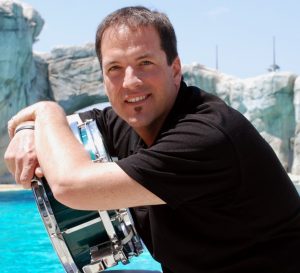 Aloha kākou,
We have had a busy first half of 2018:
After over a year and a half of negotiations, the musicians at Diamond Head Theatre finally have a contract;
The Hawai'i Symphony Orchestra has completed another season and we are currently negotiating a new agreement;
The Hawai'i Opera Theatre has leadership changes and is currently entering the third and final year of our agreement;
Local 677 completed our elections;
Planning 2019 legislative objectives, including Talent Agency regulations and music production tax credits.
Diamond Head Theatre
On March 5, 2018, Local 677 and Diamond Head Theatre reached a tentative agreement for a new contract for the musicians playing for productions staged at DHT. This new agreement will see a front-loaded, long-term deal, which guarantees employment for union musicians and formalizes terms and conditions that have long been practiced. I would especially like to thank our negotiating team made up of Jason Byerlotzer, Robert Shinoda, Brien Matson, and several rank and file musicians who attended meetings, table sessions, and gave support and testimony. There were positives, and progress was achieved, however there were things we didn't get that we wanted in this round. Going forward, we will need the musicians' continued participation and involvement to be able to push for further progress. This is the first time the musicians of DHT have gotten a raise in over 25 years and provides a means for the musicians to legally negotiate with their employers. It was ratified on March 12 and will run through the 2021 season.
Symphony
The Hawai'i Symphony completed their sixth season in June. While several challenges still face the organization, earned revenue was at an all-time high. The HSO continues to lag in contributed revenue and several key management positions remain vacant, most notably a lack of a development director and financial officer.
One glaring area that remains problematic is the remittance of work dues and pension payments. The HSO currently has yet to remit any work dues for the past season, which has caused our Local hardship. This has legal ramifications as well, given that work dues are a salary deduction (members' money) that has not been directed to the intended destination. As for the pension, the HSO has been terminated since January 2017, although management has indicated that it intends to make the musicians whole and commit to making those payments in full. The current CBA is currently up for negotiation and these outstanding payments make it difficult to begin earnest negotiations while the current terms have not been adhered to by the employer. That being said, the HSO Board and President Michael Titterton have been working hard to both satisfy these outstanding obligations to the musicians and also re-capitalize the HSO to prevent this from occurring again in the future. We can only hope that they do fulfill their promise, so that the community will continue to enjoy and benefit from the existence of having a professional orchestra in our State. We remain cautiously optimistic that this can happen.
Opera
After the conclusion of the 2017-'18 season, the Opera parted ways with their General Director Simon Crookall. While the circumstances surrounding his departure are not public, it came about quite suddenly and led to their former director Karen Tiller to take over on an interim basis. I, along with OC Chair Scott Janusch, had a meeting with her and the HOT director of Artistic Administration, Barett Hoover, to discuss the next season. Sadly, after some disappointing revenues the last couple of seasons, HOT was forced to cancel next season's chamber opera of "Figaro." While this was a difficult decision on the part of HOT and their Board, the orchestra musicians are still guaranteed the two productions of "Romeo & Juliet" and "La Traviata," which should utilize the full core orchestra.
HOT is greatly concerned going forward how the potential closing of the Hall at the Blaisdell will affect their ability to survive. We had an encouraging discussion focused on trying to reunite the HSO and HOT to work on common objectives, along with finding ways to collaborate in terms of engaging the orchestra. As union members, we understand the value of working together to support each other, so perhaps our local arts organizations can take a page from Labor to build an effective coalition to press the C&C and State to ensure these organizations survive and thrive.
Legislation
The 2017-'18 Legislature saw a renewed push for changes to the State statutes that would potentially make it easier to classify an employee as an independent contractor. Interestingly enough, the case being pushed is a result of a 2012 case against a Maui entertainment company, which had initially been found to have incorrectly engaged a musician as an independent contractor. The company sued in court and had the verdict overturned and the DLIR chose not to appeal.
There are certain instances when musicians are legitimate independent contractors, however, there are many where a musician is an employee. It can be confusing, as it can happen where you can do both in the same day. Recognizing and understanding the difference is the key. We are planning some talk story sessions this summer to discuss these differences, along with some proposed legislation that will help all freelance musicians in the State — the Talent Agency Bill.
Many musicians are engaged through an entertainment broker or talent agent. Currently, anyone can insert themselves between a musician and the venue without any license or way for the musician to know how much commission is being charged to them. Also, many agents act as employers, while shirking their responsibilities toward employer and the State.
We can address this by advocating for the State to license and regulate talent agents operating within the State of Hawai'i. Several states already have existing laws on the books that we can draw from and it will produce an immediate benefit to artists by requiring that all contracts are cleared by the DCCA Director and provided to every artist for every engagement. Contract details will help every musician and artist, union and non-union. It will ensure the agent doesn't charge an unreasonable fee (usually no more than 10-15 percent) and will help provide clarity to the employment relationship.
This would be in the interest of every artist to have this available to them. Your participation will be important in setting our legislative agenda for the next season, along with policies that we will be advocating for next year.
Best wishes to you all for the summer and we hope to see you at our talk story sessions.
In your service,
Steve
From the Spring/Summer 2018 issue, Ke Ola O Na Mele