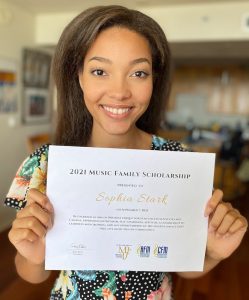 A scholarship fund utilizing the assets of the recording industry's Music Performance Trust Fund (MPTF) was established in June 2020 to encourage the children of professional musicians to pursue higher education and to become leaders in their chosen fields.
Based on her essay and video entry, Sophia Stark, daughter of Georgine and Darel Stark, won a monetary Music Family Scholarship Award.
Congratulations, Sophia and the Starks!
From the Fall 2021 issue, Ke Ola O Na Mele